When it comes to vegetables, parsnips are one of the most underappreciated foods. Apart from being exceptionally versatile, they have some powerful health benefits, able to boost your immune system, improve digestion and help avoid those nasty blood sugar spikes. Often described as looking like an albino carrot, the humble parsnip can be used in a huge range of recipes. They're commonly used in stews, soups, turned into chips and pureed for bubs, but we've found a couple of parsnip recipes that you probably haven't tried yet!
Before you start cooking, you'll need to visit your local Earth Markets store to get the freshest parsnips.
How to choose parsnips
If you're not familiar with Parsnips, you may want some assistance finding the perfect one's. Parsnips are in season during autumn, winter and spring, and available from March to October. When selecting them, look for small to medium-sized ones. They should have firm flesh (not bendy!) and choose parsnips that are white. The whiter the parsnip, the sweeter the flavour. Avoid parsnips that are yellowing or going brown.
The secret to storing parsnips
Chop off the tops before popping them in the vegetable crisper drawer.

Ways to cook parsnips that you haven't tried yet.
Brown-Sugared Parsnips with Balsamic Drizzle.
Brown-Sugared Parsnips are super easy to make, and great for a snack or a side dish.
Simply chop 2 kilos of parsnips into strips, remove the middle bits that go a bit woody and throw them into a roasting dish. Give them a good drizzle of your favourite oil before roasting for half an hour. After the half hour, remove from the oven and sprinkle over 2 heaped teaspoons of brown sugar. Drizzle over some Balsamic vinegar and then it's back into the oven for another 30 minutes. Once they're caramelised and look crunchy, they're ready to be served. This parsnip recipe is super easy!
Parsnip Spiced Cake with Ginger Frosting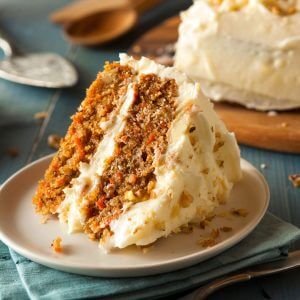 If you're a fan of Carrot Cake, you'll love this one. Start by finding your favourite carrot cake recipe, and switch out the carrots for parsnips. Whip up the recipe as you would normally make it, add a generous shake of allspice, then pour the batter into a cake pan and pop it into the oven.
When cool, you'll need four tablespoons of butter,  four teaspoons of golden syrup, 2 teaspoons of ginger and a cup of icing sugar. Mix all together over a low heat and drizzle over the cake for a delicious frosting!
Parsnip Gratin
For this family favourite you'll need a few things. Head to your local Earth Markets store and buy 6 medium parsnips and 4 medium potatoes. Slice them thinly, then layer the parsnip and potato in a deep roasting pan. Drizzle a 250ml container of heavy cream over the top, sprinkle over two sachets of Maggi Chicken Noodle Cup of Soup and add cheese and a generous amount of breadcrumbs. Pop in a moderate oven and cook until the potato and parsnip is soft and the top is golden brown.
If you want to get fancy with it, you can also add diced and fried bacon, onions and other assorted vegetables. Don't be afraid to get creative!
Parsnip, Carrot, Apple and Ginger Juice with a dash of lime
This juice is great for strengthening your immune system. If you have a juicer, it's time to whip it out!
Head to your local Earth Markets and pick up all of your supplies. Wash and chop 2-3 parsnips, 2 carrots, 2 apples and 1 piece of fresh ginger, then feed through your juicer. If you don't have a juicer, dice everything finely and throw it into a blender. Once blended, serve with ice and drink immediately. You can adjust the ratio of fruit and vegetables to suit your taste, and add fresh line to give it a zing! When juiced raw, parsnip is said to have a unique, nutty flavour.
Now that we've introduced you to the most under appreciated vegetable, we hope that you enjoy trying out some of the recipes. Don't forget to tag us in when you share your insta-worthy photos.